Comic strip
Queen Azura first appears in the "Flash Gordon (comic strip)" in "The Witch Queen of Mongo", as the leader of the blue-clad Magic Men. Azura rules the land from her castle, Syk. As most women on Mongo do, she takes a special interest in Flash Gordon. She drugs him with Lethium, which wipes away his memory, and then convinces him that he is her consort. ("The Witch Queen of Mongo")
Serial
In the 1938 serial Flash Gordon's Trip to Mars, Azura rules the planet Mars, teaming up with Ming the Merciless to destroy Earth with her Nitron beam. She displays several magical abilities, chiefly the power to teleport herself and others but also a degree of telekinesis and the power to transform individuals into Clay People, which may or may not be an acceleration of a process which can occur naturally within the Valley of Desolation.
No scientific explanation is ever offered for Azura's abilities. The source of her magic is the white sapphire she wears. She needs to touch this with her hand in order for the magic to take effect, for she appears unable to exert her powers when her hands are bound. There is also a black sapphire which acts as protection from her magic. The origin of these sapphires is unknown.
Although ruthless when crossed, Azura generally seems to have some respect for Martian life and appears reluctant to sacrifice her soldiers.
Eventually Azura comes to realize that Ming is not the loyal friend he pretends to be. She dies after being caught in a blast from one of her own stratosleds, but in a final act of compassion tells Flash how to revert the Clay People to their normal state.
1979
In the 1979 Filmation's animated series, Azura is the queen of Syk. She is portrayed as a blue skinned beautiful evil woman. She tries to get Flash as her lover and husband, but in vain.
Sci Fi Channel
Azura appears in the Flash Gordon (Sci Fi Channel) series in "Episode 112: Secrets and Lies" and Episode 121: Revolution - Part 2. In the new show, Azura is played by Jody Thompson and is the leader of the Zurn.
Gallery Comic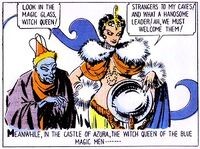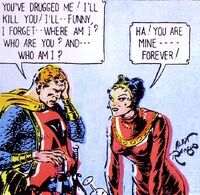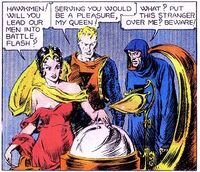 Gallery Serial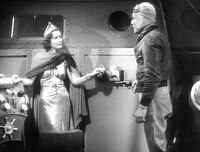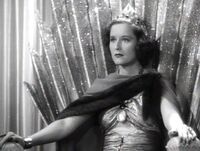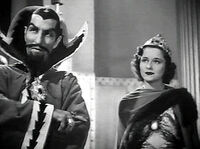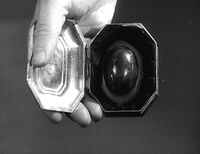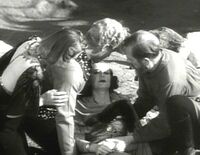 Gallery Cartoon