Overview
The Great God Tao is a deity worshipped on Mongo, by the Lion Men and the people who serve Ming the Merciless. ("On the Planet Mongo") ("Chapter 102: The Tunnel of Terror")
The leader of the religion is the High Priest.
Tao's temple is a holy site, off limits to visitors. It is accessible only through the Tunnel of Terror, which is guarded by the sacred Fire dragon. ("Chapter 109: Fighting the Fire Dragon")
The Holy Writ of Tao
Tao's holy laws include a number of strange practices, including:
A traitor may choose between death by firing squad, or "the two terrible tests": fighting on a platform suspended over an Octosak filled water tank, and battling three Tigrons. A traitor who has survived the tests can not be killed. ("The Monsters of Mongo")
Gallery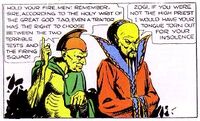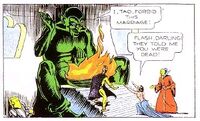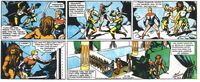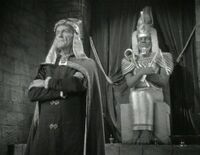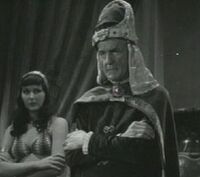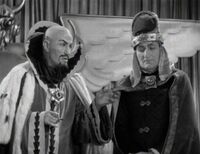 Community content is available under
CC-BY-SA
unless otherwise noted.